Do you have good cabinets, that are just outdated or the just the wrong color. Why tear them out? Save your counters and cabinets! We can make them better than they were new. Refinish them. Our average kitchen is done in 6 days! Start to finish. We can provide, new doors, new drawers, new hinges, new crown, or just refinish what you have now. Everything you need for your cabinets. Call the cabinet specialist. Call a finisher, not a house painter.
Our process, starts be removing all of the existing finish. We don't go over whats there, we get down to the raw wood and start over. Wether we are painting or staining we start from the same place, clean raw wood. We remove all doors and drawers and finish them in our shop off site. Only the cabinet bodies and faces are done in place. Reducing the amount of time your home is out of commission!
All counters, floors, walls, ceilings, are covered in paper or plastic. We use Industrial Grade Lacquers, no make over paints, no gel stain!
Tired of the kitchen you have, we can rip it out and build you a new one designed to suit you and your family. Our custom cabinets are solid wood, made in Houston TX, no pre-fab parts are used. Soft close hinges, soft close rail guides, solid wood raised panel doors. Pocket Screw rigid construction. Lets get started on your design.
Refinishing Cabinets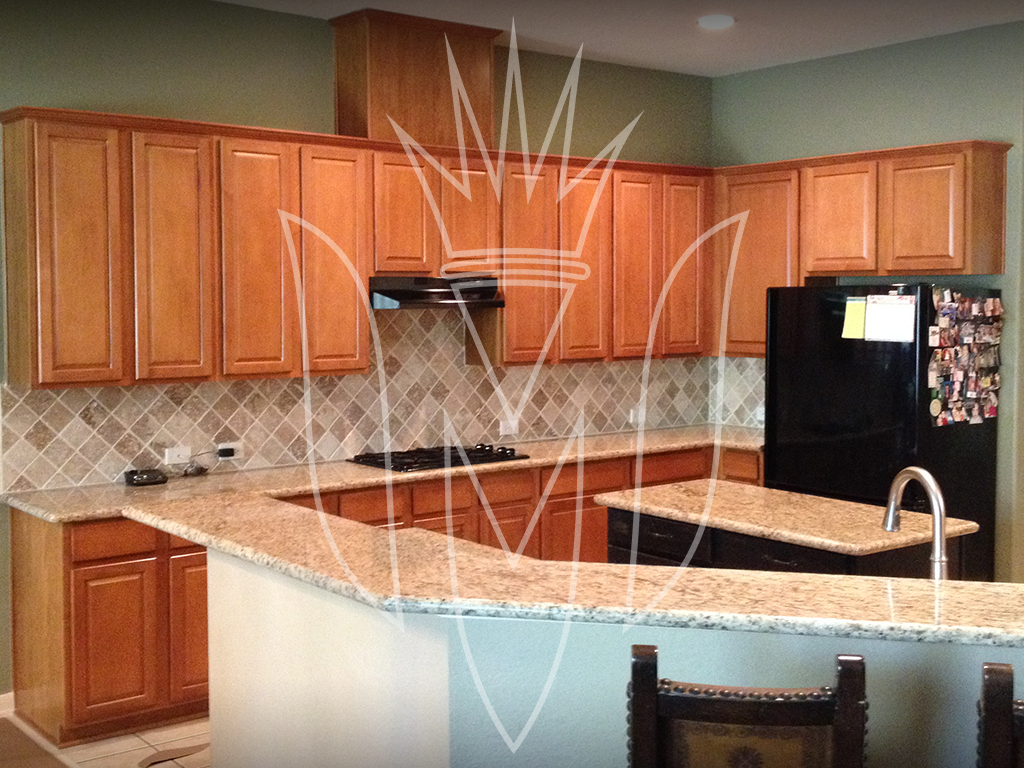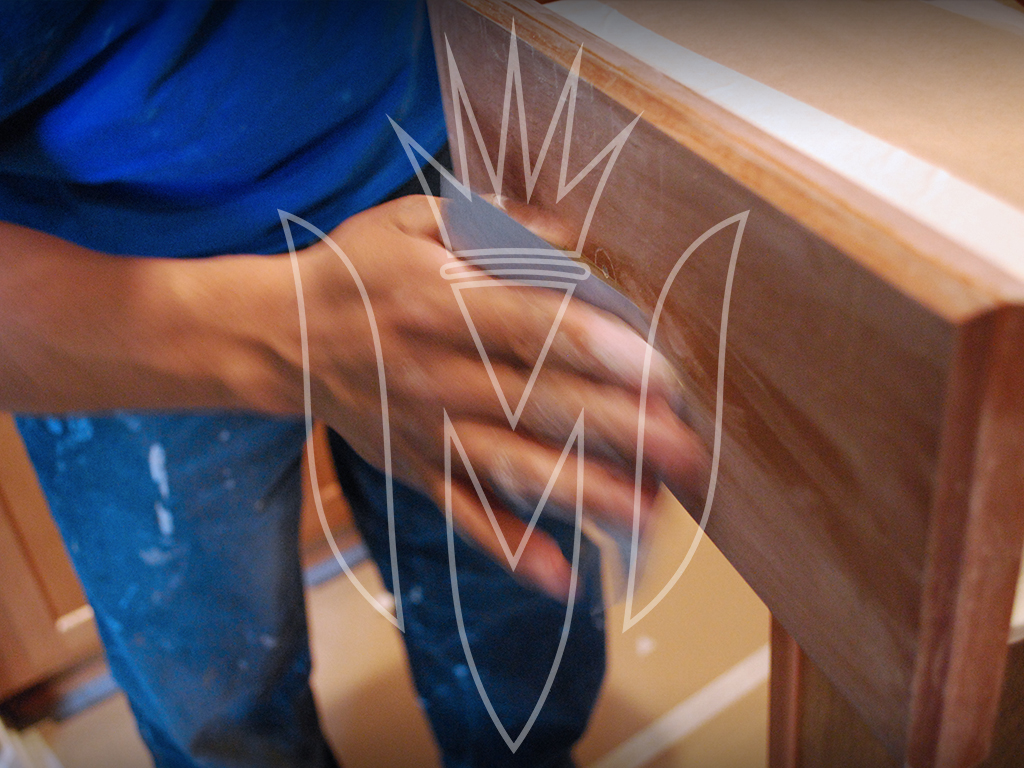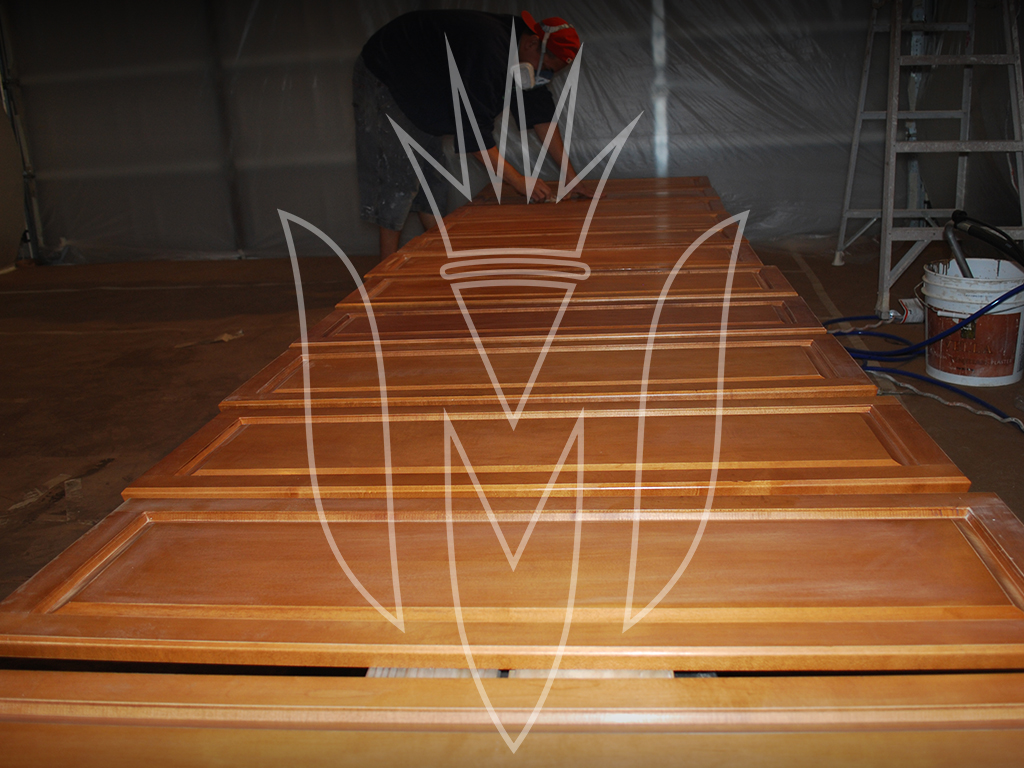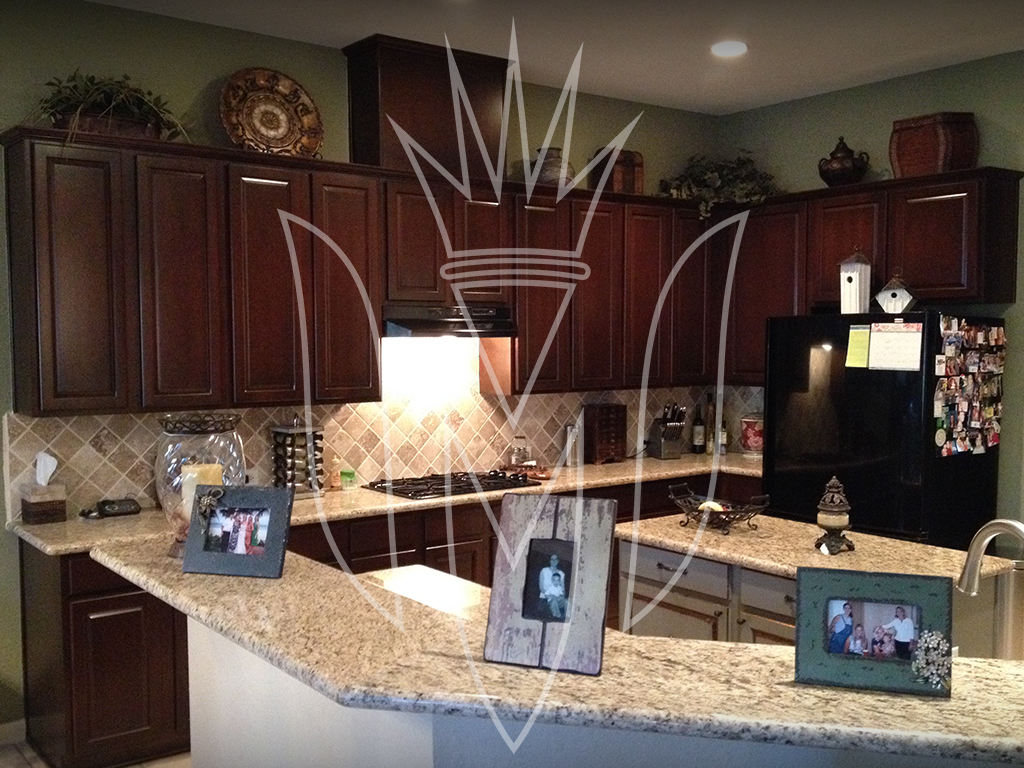 There are hardly words to express our gratitude and deep appreciation for this truly life changing experience — in every single way it exceeding our hopes and expectations.
– Pete and Jenn Vaughan